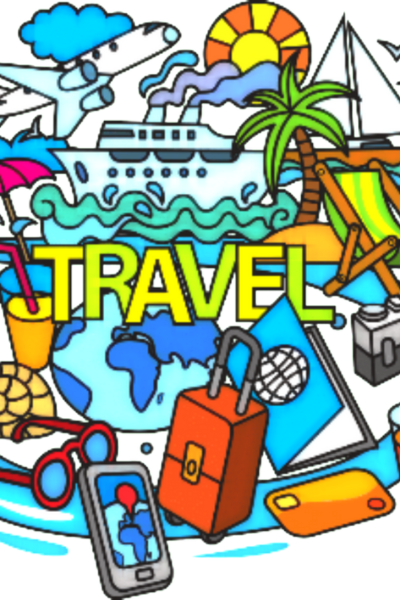 If you are a digital nomad, budget traveler, backpacker, ex-pat, or adventure traveler, these resources can help you save money, avoid hassles, and have more fun. I will continue adding to this page as I gather more resources. You can find more information at Travel Resources. 
Flights
Airfare is one of your biggest costs when traveling the world. Here are some ways to reduce costs.
Travel off-season. As a digital nomad, you don't have to conform to tourist seasons. In fact, you'll probably prefer places off-season even if the weather isn't quite ideal (e.g. Europe in Winter). 
Be flexible about your destination. This requires a very spontaneous spirit. But go to Skyscanner and look for the "Explore Everywhere" option. This will bring up the best bargains. 
Be flexible about when you leave. You can set price alerts on many airfare sites to find out when the price drops. 
Collect reward miles. Everyone knows about this but it requires a certain amount of focus and discipline. It works best if you use a single card for most larger purchases so you accumulate miles. 
Accommodations
To save money on accommodations, try these tips.
Look for low-cost options on sites such as Airbnb. Airbnb is hardly a secret but many people assume that they only offer luxury and hotel-type places. If you set the price low, you'll find more modest options. Be careful, though, as some may be seedy or in dangerous areas. Read reviews. 
Stay in smaller towns and suburbs. There's often a very big difference in the costs of staying near a city center and on the outskirts. Of course, you sacrifice convenience but the money you save may make it worthwhile. 
Couchsurfing – This site used to be good for finding places to crash. I believe the pandemic, along with a change in management/ownership really reduced the usage of this service. They now charge a membership fee. I can't vouch for how useful it is now but you may want to search and look for recent testimonials in case it revives.  
Volunteer – There are many volunteer travel opportunities. You may still have to pay for accommodations or for a package. If it's something you're interested in or believe in, you can have a more meaningful experience while spending less than you would at a hotel. 
House and Pet Sitting –See the section below for tips on getting free accommodations in exchange for taking care of homes and pets. 
Housesitting and Pet Sitting
One way to save money on travel is to take care of homes, pets, or property while homeowners are away. This has gotten quite popular, though it slowed down during the 2020-2021 pandemic. There are a few sites where you can register to be a housesitter.
TrustedHouseSitters.com – International sits. One of the largest sites, though also one of the costliest.

House Sitters of America — Only United States
Housecarers.com -another global housesitting site.
Nomador – International, but focuses mainly on Europe.
This article is useful for reviews of many house and pet sitting sites: 6 Best House Sitting Websites
Of course, you may be able to arrange house and pet sits on your own. You can start offering to provide these services to friends and family. In most cases, you won't get paid apart from free accommodations.
No matter how you arrange sits, it's very important to make sure both parties are clear about terms -what you are expected to do, arrive, leave, and so forth.
I have my own housesitting website where people can contact me for this service.
Travel Insurance
Make sure you're protected while traveling. If you have health insurance in your home country, it may not be used while traveling abroad. You should check into this and make any adjustments to your policy. You may also want to look into policies that are made specifically for travelers. There are also other types of insurance worth considering while traveling. This article explains the benefits of traveler insurance services such as World Nomads and SafetyWing:
Health Insurance Options For Digital Nomads
Languages
You can certainly visit countries without learning the language. If you travel far and wide, it's not practical for most people to learn the language of each new country. However, if you're going to be spending a significant amount of time somewhere, it helps to learn at least some basic phrases. It can help you feel more like at least a semi-local rather than just another tourist. For tips and resources on quickly picking up languages, visit Rapid Languages.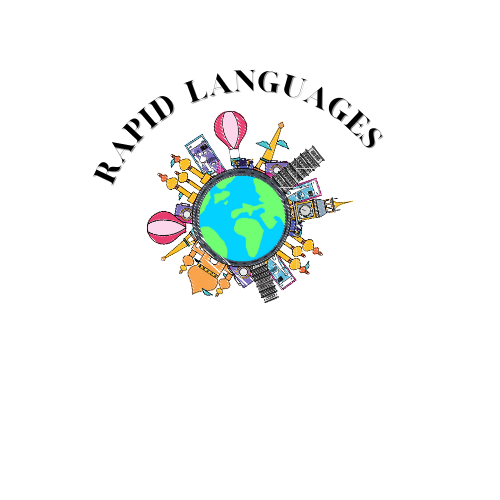 YouTube Channels
I recommend these channels whether you're starting out or considering a digital nomad, ex-pat, or any kind of traveling lifestyle.
Traveling With Kristin
A channel specifically for digital nomads. Kristin covers many relevant topics, such as working online, cultural differences, and the pros and cons of being an ex-pat.
Although this channel is mainly geared "high-net worth" individuals looking to retire, there's quite a bit of information that's relevant to all types of long-term travelers. It covers many diverse countries in Asia, Eastern Europe, South America and the Caribbean.
Books For Travelers and Digital Nomads
These are some helpful books for budget travelers, digital nomads, and ex-pats. Affiliate Disclosure: Products may be affiliate links, meaning I earn a commission if you buy through these links.
Merch For Travelers and Digital Nomads
The following designs and many others are available on my RedBubble page: Planet Agora Collections. In addition to travel-related items, I have categories for animals, inspiration, humor, and philosophical topics. All designs can be put on mugs, stickers, t-shirts, posters, hats, and lots of other products.